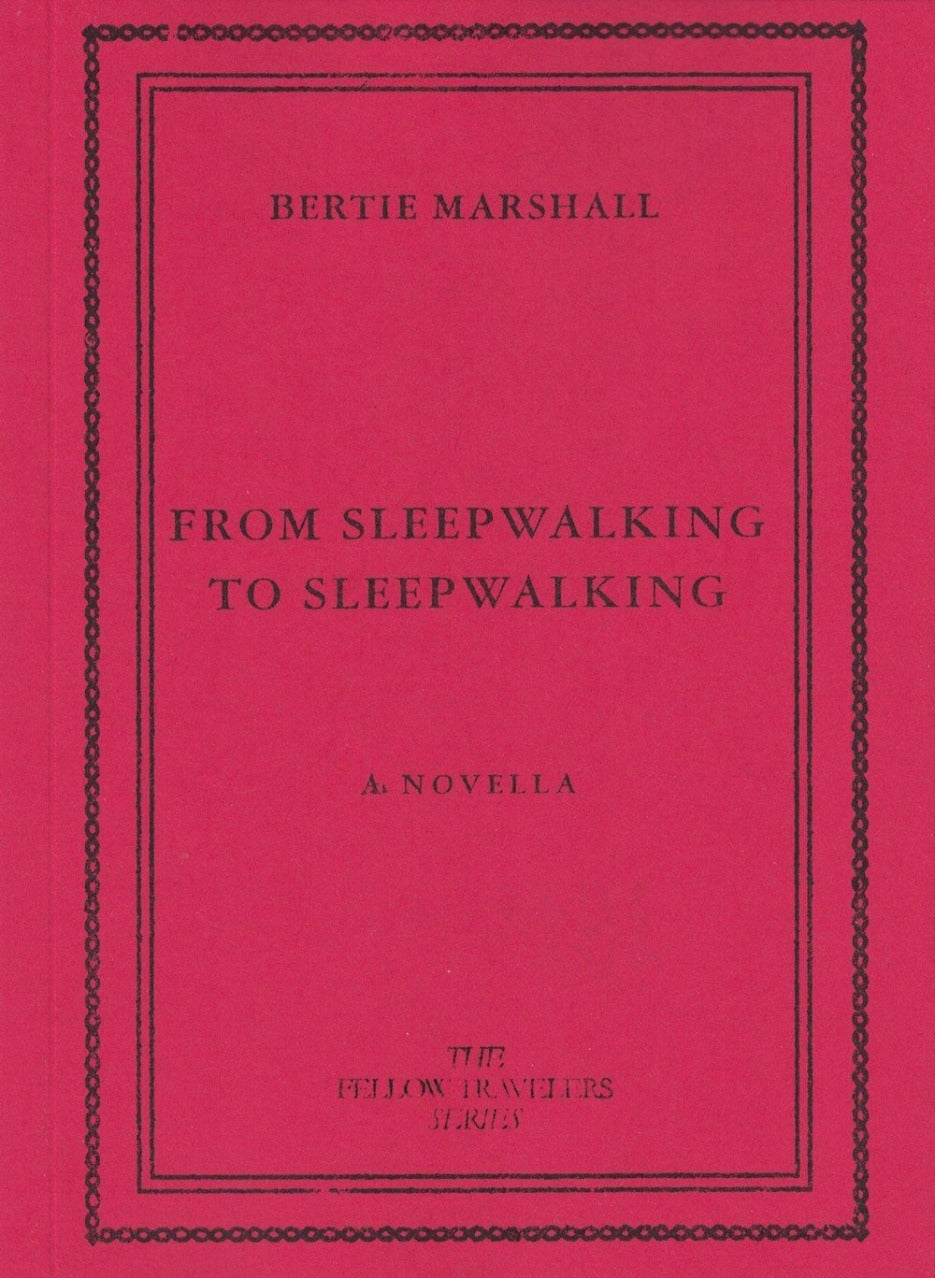 From Sleepwalking to Sleepwalking - Bertie Marshall
Regular price $16.00 Sale
By Bertie Marshall 

Published by Publication Studio London 

From Sleepwalking to Sleepwalking by Bertie Marshall is the ninth book in Publication Studio's Fellow Travelers Series, it is part travelogue memoir novella prose poem in memoriam. It features black and white images by the author. 

"Part artist notebook, part meditation on grieving, From Sleepwalking to Sleepwalking is above all an apparitional soundtrack through memory and 21st century cityscapes that haunts like a dream through waking hours; a harmonization of Baudelaire and Duras, though the melody is Bertie's own." —Travis Jeppesen 

Bertie Marshall is the author of Berlin Bromley (his critically acclaimed memoir about his life as part of The Bromley Contingent and mid-70s pre punk London) his other books include Psychoboys, a novel and Nowhere Slow, collected writings. The British Library have recently acquired his archive.